Captain
Rohit Sharma
and Chief selector
Ajit Agarkar
's press conference on Tuesday in Sri Lanka where they announced the 15 member provisional squad for the ICC ODI World Cup in October-November didn't have anything that surprised anyone. After all, most media outlets were already reporting what the provisional squad is going to look like right after the meeting between Agarkar and the team management happened after the India vs Pakistan Asia Cup match on September 2. And the final list was a mirror image of that.
However, as is always the case, a number of questions are being asked about the squad that has been picked, which will not be changed unless some player picks up a serious injury. For the record the last date to make changes to the provisional squads is September 28. Any changes after that will need an ICC nod.
Playing it safe?
3 Talking Points
– Should KL Rahul have been included in the squad considering he hasn't played any competitive cricket since the IPL in May. In fact he hasn't played an ODI since March this year. Despite the fact that he has got a full fitness clearance certificate from the NCA and that there are a few ODIs left to be played till the
World Cup
(remaining matches of the Asia Cup and a 3 ODI series vs Australia at home), have the selectors taken a big risk here? In the absence of Rishabh Pant, KL is considered to be India's number 1 pick as wicket-keeper batter. But will he be too rusty and that too in a tournament as big as the World Cup?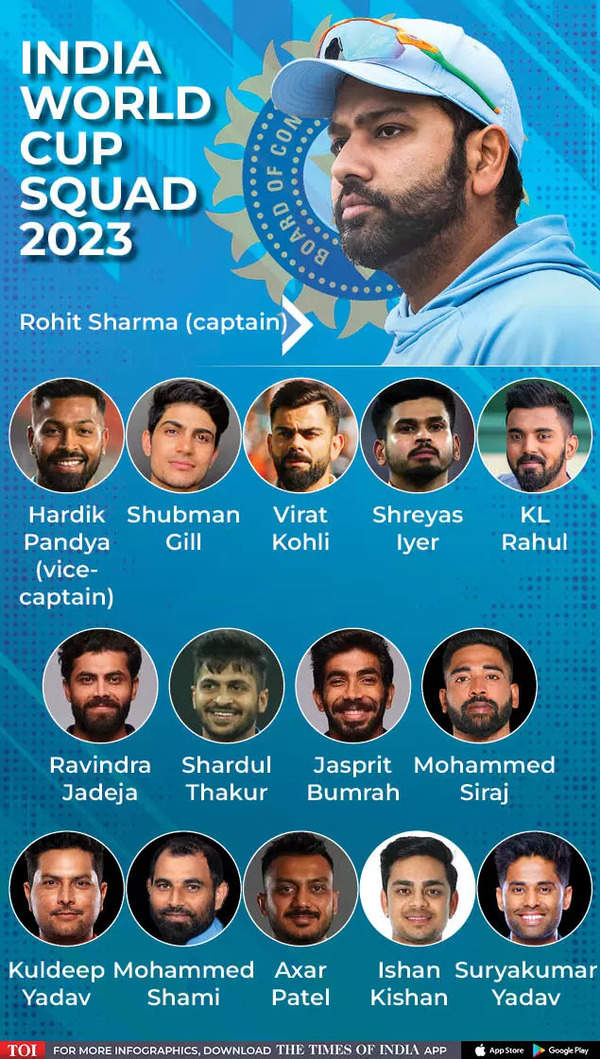 – Suryakumar Yadav – Does he really deserve a place in the Indian ODI World Cup squad? Another instance perhaps of the selectors playing it safe? There is no doubt about Surya's abilities with the bat in T20 cricket. We have seen him scorch the pitch in the IPL and in T20Is. But he hasn't managed to translate that form into ODIs. He has an ODI average of under 25 in the 26 ODIs he has played so far. By his own admission, he is yet to crack the ODI code.
– Is Sanju Samson even in the scheme of things in ODIs? The minute it was announced that Sanju will be the travelling reserve player for the Asia Cup, it was quite evident that he is not in the scheme of things for the World Cup. The Asia Cup squad was a big indication of who will make the cut for the World Cup. So what lies ahead for Sanju? Considering there are already KL Rahul and Ishan Kishan as wicket-keeper- batter options and a possibility of Rishabh Pant returning to full fitness some time soon in the future, where does Samson stand in the pecking order?
2 Videos:
World Cup 2023 | India Names 15-Member Squad For ODI World Cup, Tilak And Prasidh Dropped
ICC ODI World Cup 2023: KL Rahul included in India's 15-member squad, Sanju Samson dropped
1 Insight
– This is the first time ever that India will be hosting the ICC ODI World Cup as sole hosts. Overall, it's the fourth time that India are hosts, but the previous three times (1987, 1996 and 2011) they were co-hosts. This definitely puts more pressure. Failure is just not an option in a home World Cup. The selectors and team management therefore took the 'safe' option and went with name over form for some of the slots.
What people are saying:
Tom Moody (to ESPNcricinfo): Suryakumar Yadav lucky to be in the squad
Sanjay Manjrekar ( (to ESPNcricinfo): They were not able to resist the temptation of Suryakumar Yadav because of the magic that he has shown in T20 cricket
Ajit Agarkar (Chief Selector): We had a couple of fitness issues that we had to look at, but all three [Rahul, Jasprit Bumrah and Shreyas Iyer], who had long-term injuries have come through,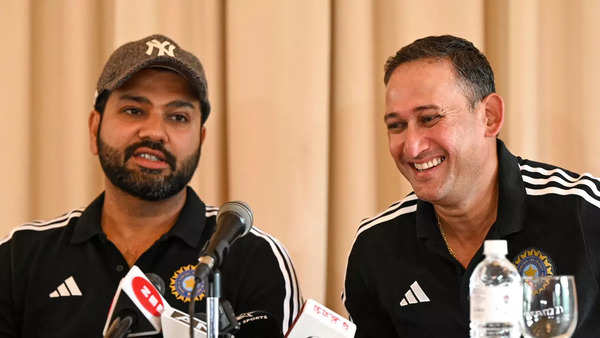 (Rohit Sharma, left, and Ajit Agarkar – AFP Photo)
Selectors' major focus on batting depth?
2 Talking Points
– A look at the 15 member Indian squad will show that there are 5 specialist batters (Rohit, Virat, Shubman, Suryakumar and Shreyas), two wicket-keeper batters – KL Rahul and Ishan Kishan, two genuine all-rounders in Hardik and Jadeja and two bowling all-rounders – Axar and Shardul. Out of the 15 members in the squad only 4 are specialist bowlers – Md. Shami, Md. Siraj, Jasprit Bumrah and Kuldeep Yadav.
– Clearly batting depth was paramount for the selectors and the team management – Shardul pipped someone like Praisdh Krishna, while Axar was preferred over R Ashwin and Yuzvendra Chahal
1 Video:
India's #WorldCup2023 Squad Announced | Cricket Chaupaal LIVE
1 Insight
– Did the selectors really need to play it this safe considering the World Cup is being played in home conditions? Would the addition of at least one more genuine pacer like Arshdeep Singh or a genuine spinner like Ashwin or Chahal been a better choice? Only time will tell.
What people are saying:
Rohit Sharma: We need to create that depth in batting and bowling. It was lacking in our team the last few years.
Who will be India's No. 1 wicket-keeper batter pick?
3 Talking Points
– In Pant's absence, is KL Rahul still officially India's number 1 wicket-keeper batter choice in ODIs? If yes, he will be donning the gloves behind the stumps for the Men in Blue at the World Cup
– What happens to Ishan Kishan in this scenario? Will he have to warm the bench despite being in red hot form in ODIs at this point in time (four consecutive half centuries) or will the team management want to play him as a specialist batter?
– With KL Rahul and Shreyas Iyer both back, will Ishan, if played as a specialist batter keep Suryakumar or Axar out of the playing XI?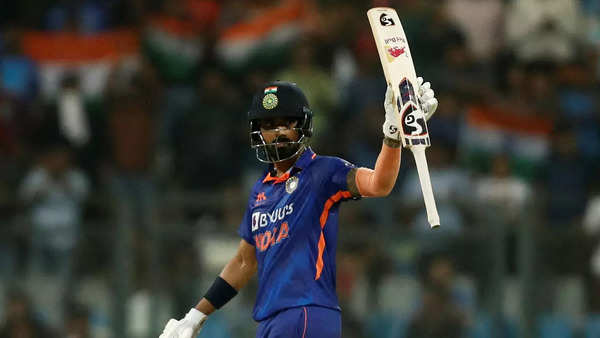 (KL Rahul – Reuters Photo)
1 Insight:
Given Ishan Kishan's current form perhaps it would be a good idea to play him as the first choice keeper and try out KL as a specialist batter depending on his form going into the Asia Cup
No specialist off-spinner in the squad – The curious case of R Ashwin
3 Talking Points
– Kuldeep Yadav is the only specialist spinner in the squad
– Ravindra Jadeja and Axar Patel are the two left-arm spinning options
– There is no right arm specialist off-spinner and that could potentially be problematic. No one who can turn the ball away from left-handers.
1 Insight
The fact that R Ashwin has not been in India's ODI scheme of things for a long time now is not a great thing. He last played an ODI for India in January of 2022. Given his repertoire, Ashwin, especially in Indian conditions could have been a great asset for Team India. But as things stand he is looked at as a Test specialist
What people are saying:
Ajit Agarkar (Chief Selector): Clearly there will be discussions given we have both Ravindra Jadeja and Axar Patel who spin the ball into left-handers…[But] both give us depth in batting. Kuldeep takes the ball away. In 50 overs cricket, perhaps you would ideally want an offspinner but this gives us the best balance
Rohit Sharma: I have (also) been through it (not being picked for a WC). You just have to keep your chin up, be ready for the opportunity when it comes. We looked at every possible way of getting the right players in. This is the best 15 we could have picked.